Features
Selection of excellent funds by those who have many years of experience in hedge fund product development (selection / monitoring)
Investment in world-renowned hedge funds can be purchased from 10 million yen by using the affiliated overseas access platform
If there is a certain demand, we also provide a service to invest in a hedge fund nominated by the customer or to build a dedicated hedge fund portfolio that meets the customer investment needs.
After submitting a notification to the Financial Services Agency, we will provide product explanations and regular reporting services in Japanese.
Scheme image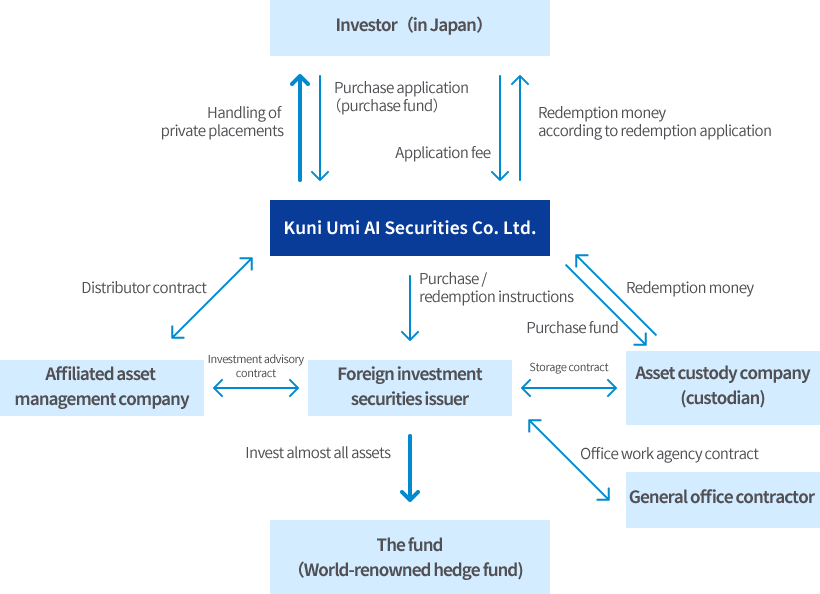 Fund Business Introduction
US Multi-Strategy Hedge Fund Example A
(Market Neutral, US Dollar Denominated)
Features
Aim for performance that is not easily affected by the financial market environment through a

diversified investment strategy

.
Has

a track record of over 30 years of operation

.
Emphasis on

controlling monthly win rate and monthly loss

rather than monthly absolute profit.
Fund returns / risks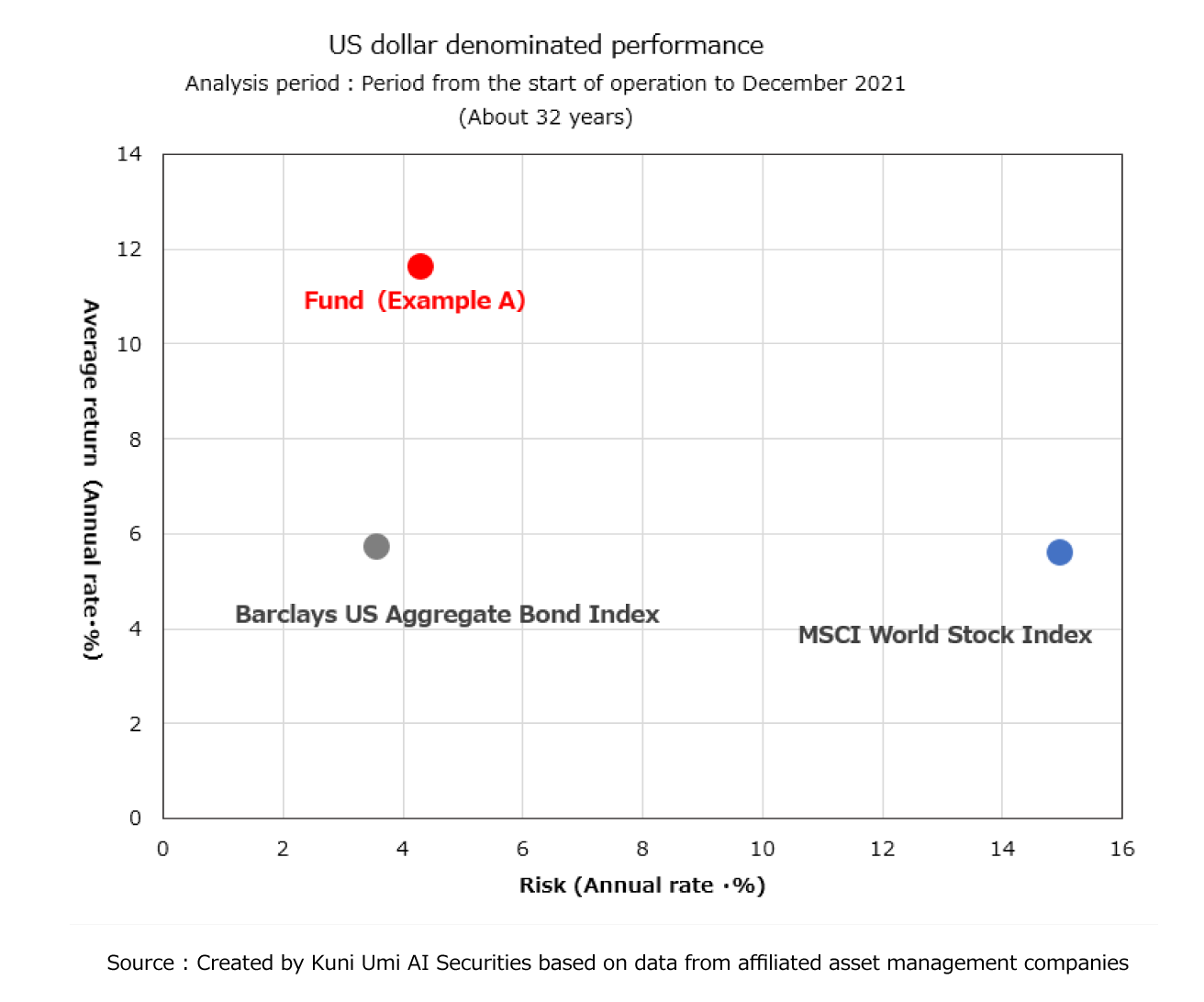 Long Bias Equity Long/Short Hedge Fund Example
(US Dollar Denominated)
Features
Long/short strategy of long bias

targeting emerging companies (

startups

) in developed countries by major global managers.
Focus on companies that are less dependent on financing and have

cash flow

generation capacity, and invest in stocks of companies (regardless of capital size) in the early stages of the business life cycle.
An investment strategy that has

resistance to declines

in addition to the medium- to long-term

upward potential

of stock prices.
Fund returns / risks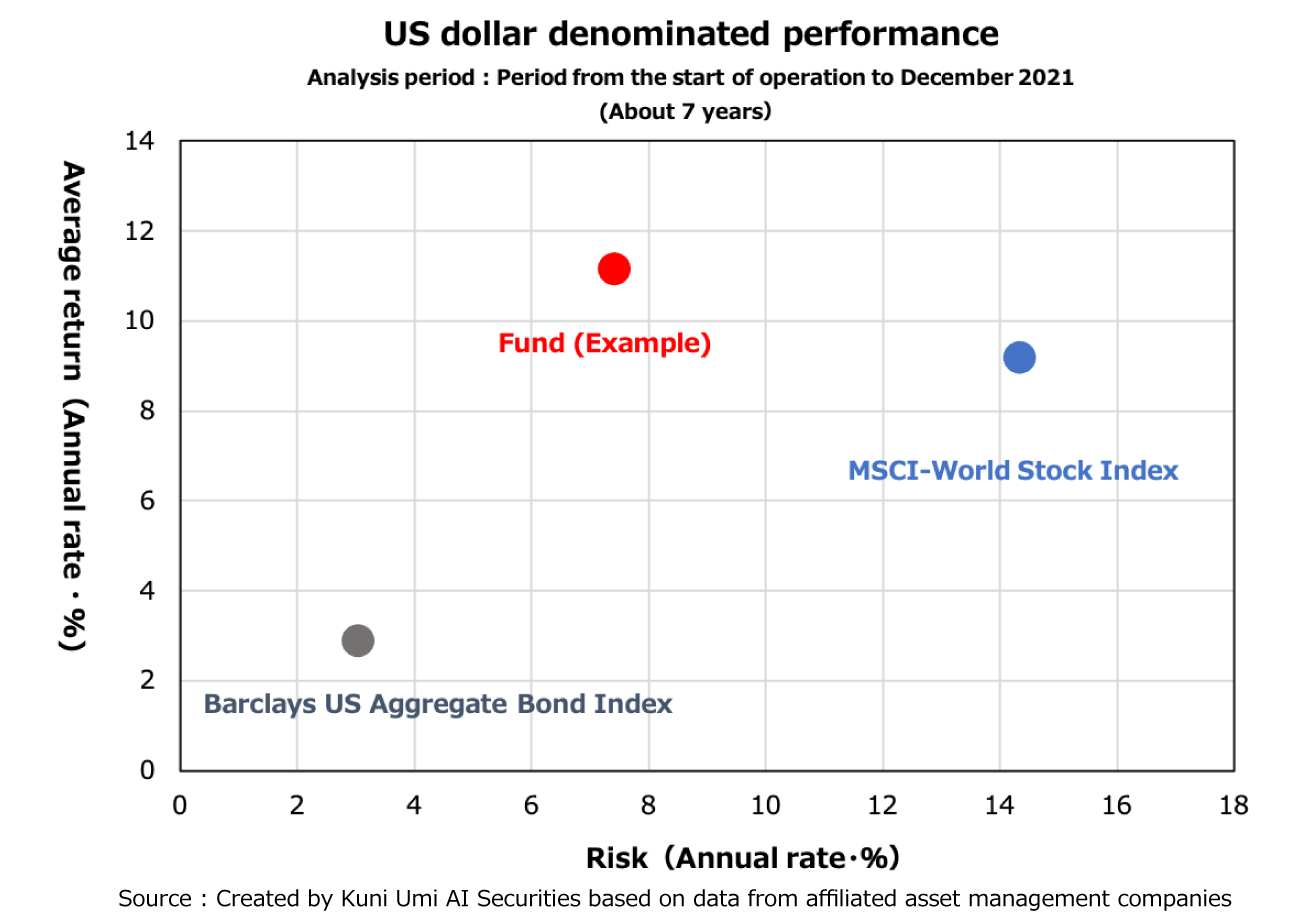 US Event Driven Hedge Fund Example
(US Dollar Denominated)
Features
An event-driven fund managed by

a globally influential activist

.Operation results for about 25 years.
A fund that

creates its own catalyst

in investing in listed stocks, corporate bonds, private stocks, etc. by

being actively involved in corporate management

.
Aim to achieve attractive risk-adjusted returns

by seizing opportunities

.
Fund returns / risks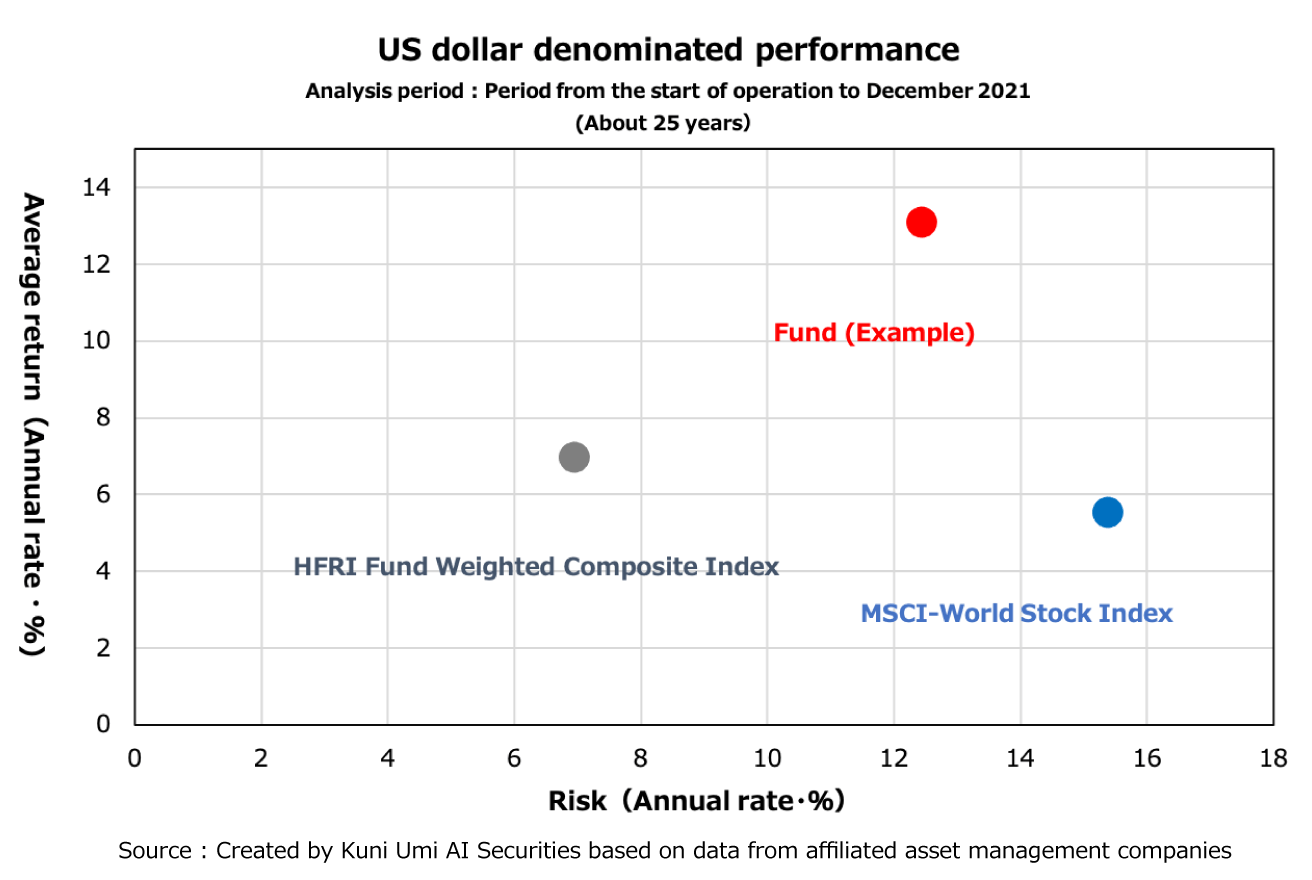 US Multi-Strategy Hedge Fund Example B
(Market Neutral, US Dollar Denominated)
Features
Operational performance

that has survived the "multi-phase financial and economic cycle" of about 30 years

Aim for

market-neutral

investment returns

by diversifying investment strategies, investment teams, and investment target assets

The operational philosophy that

the combination of humans, machines (Artificial Intelligence, etc.), and data is the future image of investment

Investment strategies include equity long /short, systematic trading, global macro, etc.
Stabilize investment performance through

advanced risk management
Fund returns / risks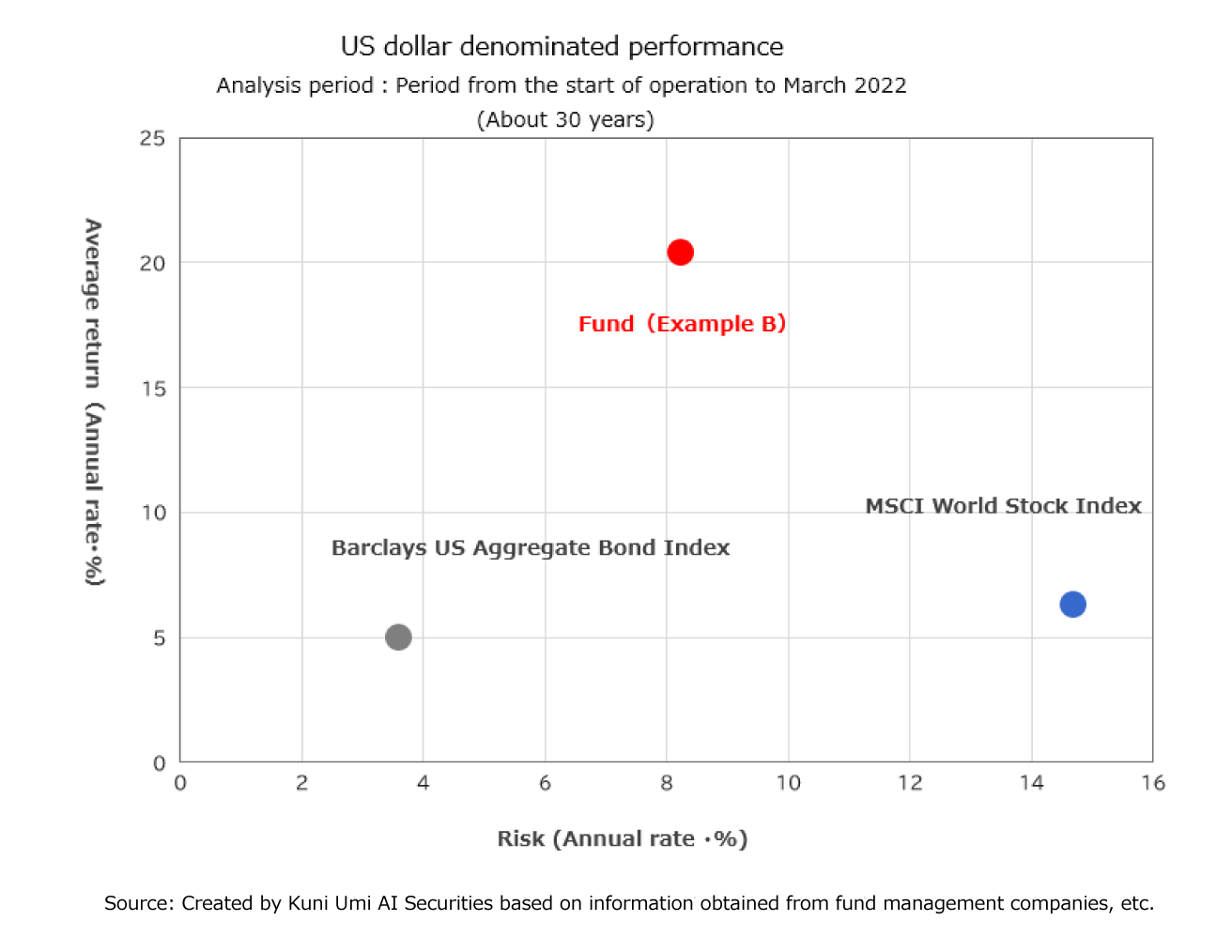 Fund of Multi-Strategy Hedge Funds
(US Dollar Denominated)
Features
Concentrated investment by allocating funds equally to

multi-strategy funds

of

three

asset management companies
Offers

a unique opportunity to invest in three multi-strategy hedge funds

in a diversified manner
Aim for absolute return while limiting risk by

further diversifying investment strategies and selecting strategies to prioritize

With the cooperation of overseas affiliated asset management companies, we can quickly change the funds to be incorporated in response to changes in the fund acceptance status and investment status of the incorporated funds
Fund returns / risks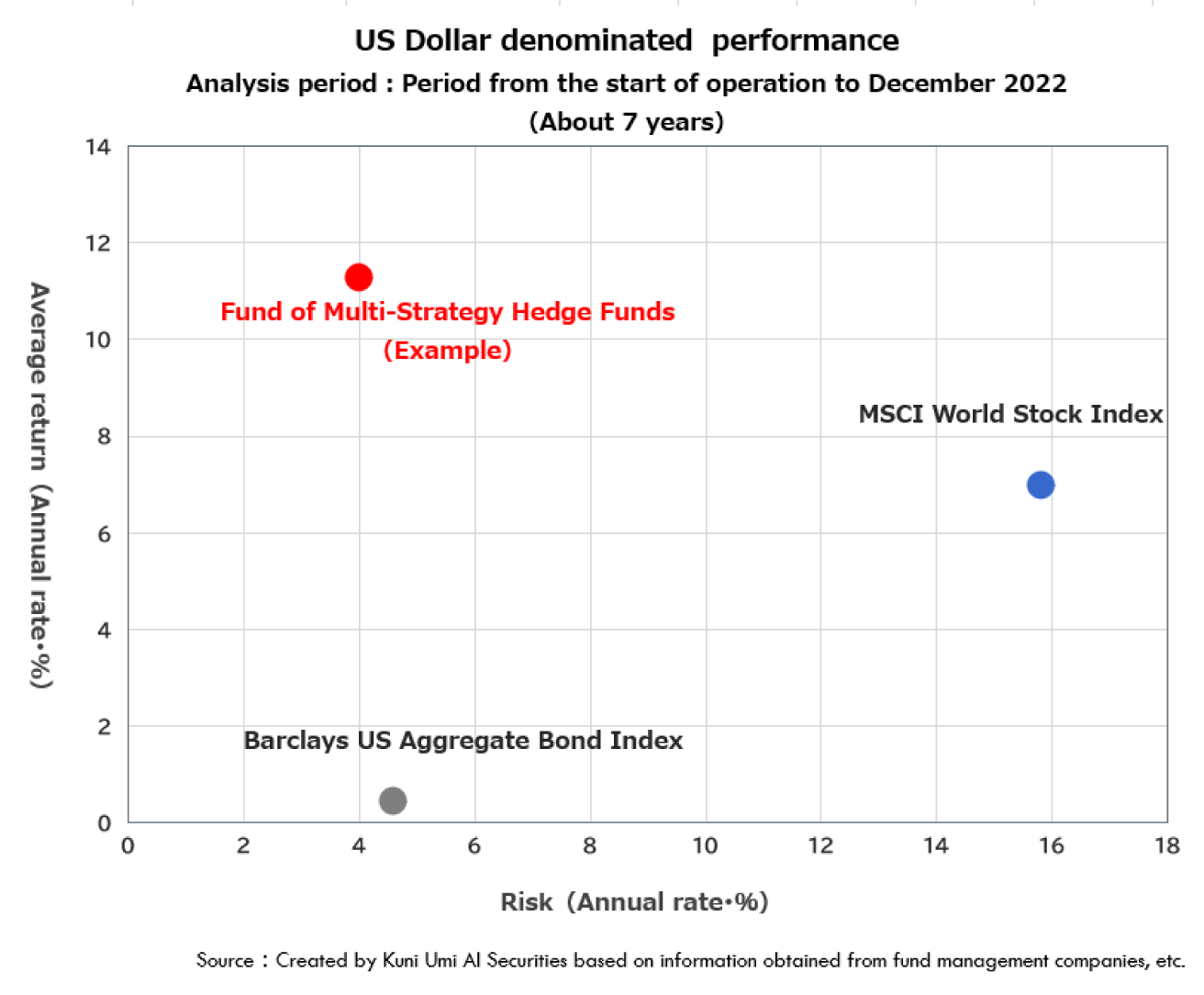 Bio & Medical Technology Investment Equity Long/Short Fund
(US Dollar Denominated)
Features
Strategy

aiming for long-term stable returns in "healthcare investment"

where the market movement cycle is significant
Targeting mainly

small and mid-cap companies, explore growth potential that is not fully reflected in the market

while suppressing downside risk
An

asset management company specializing in healthcare

based on the East Coast of the United States
Building a portfolio that

focuses on innovative fields across the life sciences

, including biotechnology, medical technology, diagnostics, and genome science
Use

short positions made from custom-made stock baskets to limit downside risk

, and pursue individual company-specific growth based on long positions
Fund returns / risks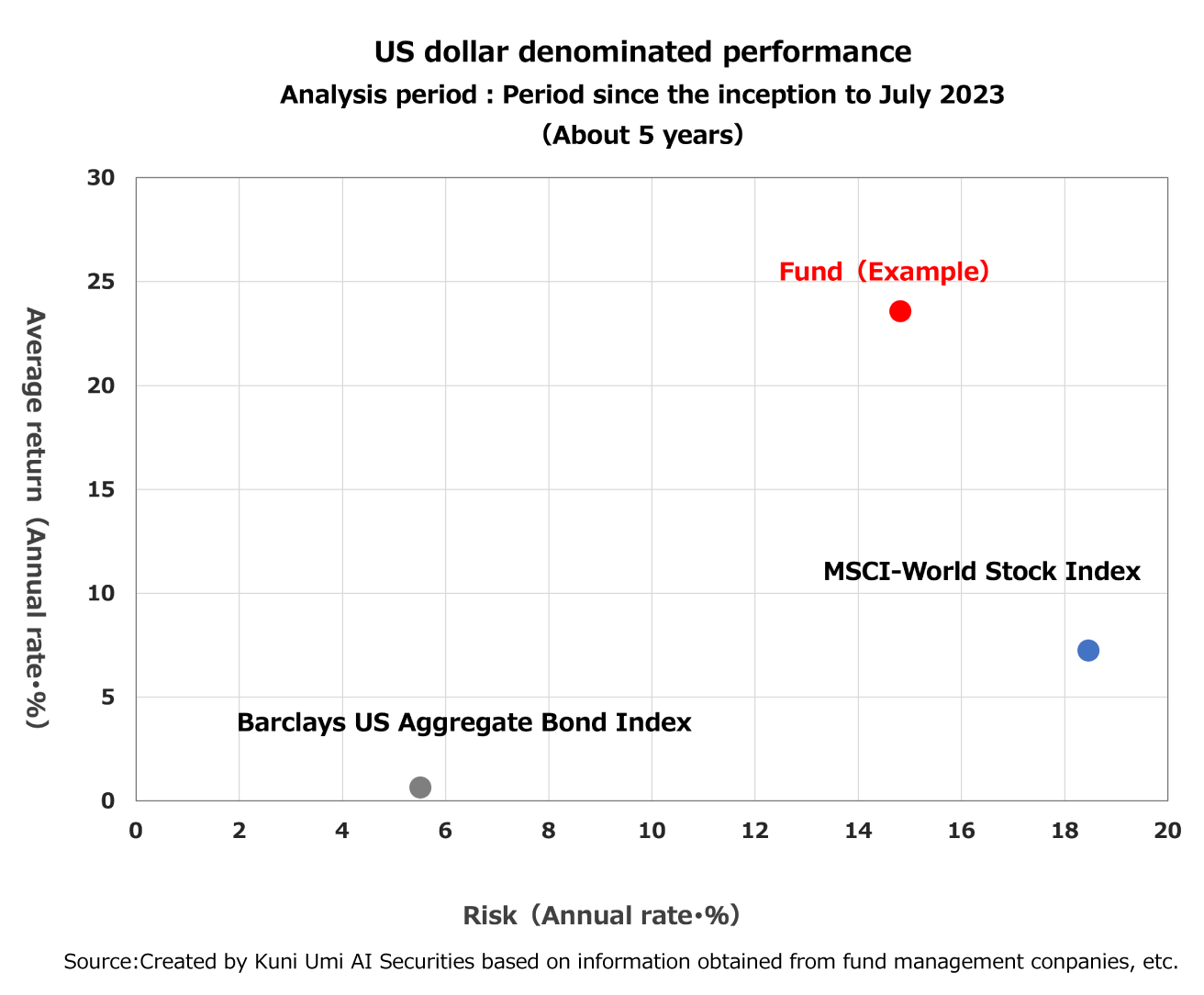 Contact
Alternative Investment Products Department
TEL:03-5288-6827